A TestDaF certificate opens up a university career for you at a university in Germany. It is clear that the realization of your future plans depends on this exam. Your exam and the preparation for it are in the very best hands with us.
The Academy of Languages is the largest TestDaF examination center within Germany and has been conducting this exam since 2007.
In 2019, we stood by the side of 650 TestDaF participants, prepared them for this challenging exam and guided them through the exhausting and nerve-racking exam day.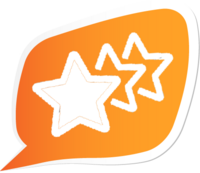 your highlight
✓ regular appointments
✓ many years of experience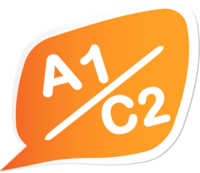 individual preparation courses
✓ better results thanks to targeted preparation courses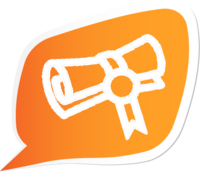 fast results
✓ express evaluation possible
We recommend registering for the TestDaF at the earliest when the B2 language level is reached. There are six central dates on which the TestDaF can be written. Most universities require a TDN 4 (TestDaF level) in the four tested skills, reading comprehension, listening comprehension, written and oral expression.
With our exam-preparatory language courses, this is an achievable goal. During the registration deadlines for the TestDaF dates, you will be supported directly by the TestDaF exam organization team.
TestDaF Test & Certificate
On the day of the exam, you will be welcomed by the TestDaF organization team and guided to your registration rooms. For this purpose, always keep your registration card and your ID handy. Our examination rooms will be prepared for you and your seat will be assigned to you by the experienced invigilator.
Headsets and microphones will be available in the computer rooms during the Oral Expression section of the exam. You will be confronted with seven tasks. You will first listen to the person you are speaking to via the headphones and then have a limited amount of time to formulate and record your answer. Should you encounter any problems, technicians will be on hand throughout the exam to help you quickly.
You can view your certificate online in the participant portal approximately six weeks after the exam.
Questions and registration for TestDaF
Registration for the examination dates for the TestDaF at the Academy of Languages takes place exclusively via the portal of the examination provider g.a.s.t..
The TestDaF does not have to be a fearful opponent! With our exam preparation language courses, we help you to pass this demanding language exam with the desired results. Our qualified teachers will help you to sharpen your language skills and thus be best prepared for the TestDaF.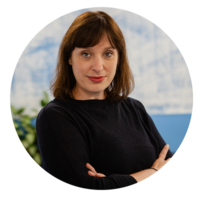 "Take the TestDaF language test at the Academy of Languages in Heidelberg and receive an internationally recognized assessment of your language skills!"
[Tina Gajdics, Consultant at Academy of Languages]