Information about the visa for a language course in Heidelberg
If you want to apply for a visa (visa) to attend an intensive language course, you usually have to fulfill the conditions listed below. You can obtain this visa from the German embassy or the responsible consulate of the Federal Republic of Germany in your home country.
In the following, you will find information that you should check with the respective German embassy or consulate in your country. Since each country may have its own regulations, we cannot guarantee the accuracy of the information.
For the application you need to bring with you:
a valid passport
two application forms completely filled out in German
two passport photos
a confirmation of enrollment in a German language course from a German language school, which must include at least 20 lessons per week. (confirmation of attendance and payment from F+U),
a confirmation from your parents or another person that they will support you during your stay in the Federal Republic of Germany (Verpflichtungserklärung), or if you are already 18 years of age or older, proof of a sufficient amount of money, usually 861 euros per month, for your living expenses in Germany.
proof of health insurance for the period of the course stay. We offer affordable insurance through our partners Mawista and Care Concept AG.
proof of sufficient living space (you can also book this with us).
All documents must be complete at the time of application.
Please take care of the visa application in time, because the processing can take a longer time (up to 3 months).
First language course, then studying
If you want to start studying after the language course, you have to apply for a study visa. Please also note that in this case, in addition to the documents mentioned above, you will usually need to attach to the visa application a letter of admission (or sometimes just a confirmation of application) from a German university and proof of university entrance qualification for Germany or APS (instead of a letter of admission and proof of university entrance qualification). For the exact study visa requirements that apply to your home country, please contact the German embassy or consulate in your home country. The Academy of Languages offers ongoing individual counseling regarding your studies in Germany during your language course stay.
If you need a visa:
Please first inquire at the German Embassy in your country about the exact regulations.
Only then register with us for the German course.
We will send you the registration / reservation confirmation.
After that, please transfer the course fee and the rent to us.
After receiving the course fee we will send you and/or the German Embassy the confirmation of participation and the confirmation of payment.
Delay in issuing the visa or non-issuance of the visa
a) If the visa is delayed, the applicant will not incur any further costs at the Academy of Languages (with the exception of costs for DHL or similar due to a possible urgent delivery of the invitation). This means that if the participant receives his/her language course visa only for a date after the date mentioned in the invitation, he/she can still start his/her language course without any further costs.
b) If the visa is not issued, the Academy of Languages will guarantee the return of the payment minus any costs incurred, such as postage, bank charges and an administrative fee of € 150. The refusal must be documented by an official notice and by presenting the original letter of invitation.
Invitation letter for the German embassy
We will write the invitation after receiving the payment. For the invitation letter are required:
Country and address of the embassy
Copy of passport
Proof of payment
Letter of motivation for the visa - Our tips
The letter of motivation must contain the following points:
What is your main goal in attending a language school in Germany.
If professional goals, then describe
If you already work for a company that trades with Germany, then describe your activity
Or you intend to work for a company in the future and take a position where you will need German: Please describe your career goal and why you are pursuing it
If you would like to study in Germany, please describe
What major do you want to study?
Why do you want to study this subject in particular?
What career aspirations or career expectations do you associate with the choice of your major?
Elaborate on these points in a self-written essay of about one page in German or English. Send us your report and take this report with your other documents to the German embassy / consulate. Let us know your date for applying for a visa.
Provisional/Conditional Admission of Foreign Study Applicants to German Universities and Colleges of Higher Education
German embassies in various countries, especially in Africa and Asia, issue a study applicant visa or a study visa only if a conditional admission to a German university or college has been granted beforehand. With a study applicant visa or study visa, applicants can attend a German course in Germany and acquire the relevant German language skills required for final admission to a German university or college. We offer assistance with the application process for provisional admissions and will assist in forwarding your sent documents to the appropriate universities.
Costs:
Placement fee: € 550*.
The processing fees of the universities are included in the price.
* including 2 application folders for 2 German universities or colleges.
Health insurance for students or language students in Germany
You need an insurance?
We work together with MAWISTA and Care Concept AG.
We recommend tariffs without deductibles. At MAWISTA all tariffs are free of deductibles, at Care Concept pay attention to the tariff selection.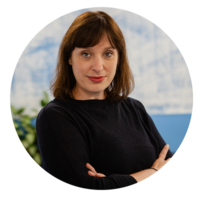 "We will be happy to advise you!"
[Tina Gajdics, Consultant at Academy of Languages]