The right accommodation for your language course in Heidelberg
A successful stay at our language school includes accommodation where you can feel at home. We will be happy to organize accommodation for you in which you will feel at home.
Our dormitory rooms and apartments are bright and modern. They are located in the city area of the romantic metropolis of Heidelberg. Our language school in the heart of the old town can be easily reached by public transportation or even on foot.
Are you looking for cultural exchange even after school hours? Then you are in good hands with our carefully selected host families. We have a long-standing relationship of trust with many of the families.
In addition to the organization of the accommodation, we also offer the planning of your transfer from the airport to the accommodation. Because you cannot take care of all your luggage and kitchen utensils, we offer you the possibility to borrow cooking utensils from us.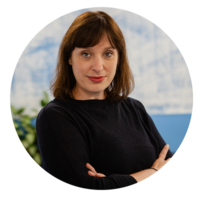 "We will be happy to advise you!"
[Tina Gajdics, Consultant at Academy of Languages]