TestAS Examination in Germany
TestAS is a voluntary, standardized test for high school graduates from countries outside the European Union who wish to pursue a university career at a university in Germany. The exam is developed by ITB Consulting GmbH and offered by the Gesellschaft für Akademische Studienvorbereitung und Testentwicklung e. V. (Society for Academic Study Preparation and Test Development).
The TestAS exam measures the ability to study, therefore it is similar in structure to an intelligence test and tests cognitive and intellectual abilities. This provides information about a student's academic aptitude. The TestAS can be taken on six centrally set dates. The Academy of Languages Heidelberg is approved as a test center for TestAS and has been conducting this exam regularly for years.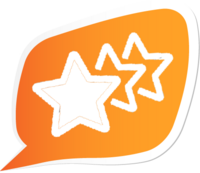 your highlight
✓ regular appointments
✓ many years of experience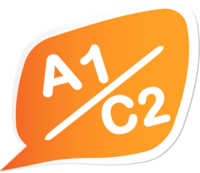 individual preparation courses
✓ better results thanks to targeted preparation courses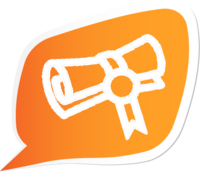 fast results
✓ express evaluation possible
With good test results you can improve your chances of getting a place at a university in Germany. The exam can be taken at our testing center in German or English.
The test results inform each participant about his or her individual strengths and weaknesses and indicate the likely success in a field of study. This is valuable information for students as it helps them find the fields of study that fit their individual abilities.
Therefore, a good test score can increase an applicant's chances of being admitted to the desired college and for the desired major. The results also increase the likelihood that a student will complete the chosen program of study and not drop out early due to a lack of skills.
Important questions and answers about TestAS
How do I register for the TestAS exam and what does it cost?
The TestAS is administered on a limited number of dates per year.
We offer a straightforward registration process at our test center:
You make a binding registration via our online form or in person on site. The fees are due immediately. After payment of the examination fees you will receive a TAN (transaction number) by e-mail, which you still have to redeem within the registration period during the registration process on www.testas.de in order to be finally registered for the examination.
Please check in time if you have received a TAN. Also check your SPAM mailbox or junk mail folder of your mail provider.
Which language is right for me?
You should take the TestAS in the language you feel confident in. Now, if your English skills exceed your German skills, then it is advisable to take the TestAS in English. This is because the language skills have a direct influence on the result.
Nevertheless, participants with a B1 level are admitted to the exam. This is sufficient to solve some sub-tasks and interpret diagrams. Many sections of the exam involve challenging texts that test reading comprehension and the ability to make connections. Therefore, the higher the language level, the better the exam result.
What do I have to bring with me on the day of the exam?
An official, valid photo ID. It must be the same ID that you provided when registering in the TestAS portal.
The admission to the exam with the participant number. This should be downloaded and printed out by you from the TestAS Portal.
Multiple pens for the core test and subject-specific modules.
Students must bring their own pens. All other aids, including calculators, dictionaries, cell phones, or the like are strictly prohibited and may result in disqualification from the exam if not used.
This is how the TestAS works:
TestAS consists of:
TestAS begins with the core test. This section lasts 110 minutes and assesses the skills necessary for successful study in all university subjects and is divided into four additional timed subtests.
Part 1 "Solving Quantitative Problems" (45 minutes): solve short text problems involving simple calculations and mathematical reasoning.
Part 2 "Inferring Relationships" (10 minutes): recognizing connections between two pairs of words.
Part 3 "Completing Patterns" (20 minutes): This part is commonly considered the most challenging of the core test. This subtest is about recognizing patterns in geometric figures and continuing them logically.
Part 4 "Continuing number sequences" (25 minutes): Previous participants find this subtest uncomplicated. The task here is to continue number sequences in a meaningful way. This tests the ability to continue number sequences. Students report that this part is straightforward. In the part of our book that explains number sequences, you will find information to help you with some common difficult connections.

After a break of 30 minutes, the subject-specific modules follow. You will have 145-150 minutes for this. You will be given the tasks that correspond to your chosen field of study.
To choose from:
Humanities, cultural and social sciences
Engineering
Mathematics, computer science and natural sciences
Economics
a) Humanities, Cultural and Social Sciences (150 minutes - 3 parts)
Part 1 "Understanding and Interpreting Texts " : In this subtest, good language skills are the key, as it is about text comprehension and meaningful reasoning.
Part 2 "Using representational systems flexibly" measures inductive reasoning skills. This task requires a quick grasp of text and diagram, because a general conclusion must be drawn from it in relation to the question.
Part 3 "Recognizing Language Structures" measures the ability to recognize language patterns and semantic relationships.
b) Engineering (150 minutes - 3-part)
This exam measures the ability to reason from abstract concepts and abstract from scientific and technical facts. It is divided into three parts:
Part 1 "Formalizing Technical Facts": you are asked to transfer technical or scientific facts described here into a formulaic representation.
Part 2 "Developing views": In this subtest, your spatial imagination is required.
Part 3 "Analyzing technical relationships": The questions are drawn from physics, astronomy, chemistry, and earth sciences and are generally worded so that the participant can answer the questions with a general understanding of the major concepts of nature.
c) Mathematics, Computer and Natural Sciences (145 minutes - 2-part)
Part 1 "Analyzing Science Facts": Questions cover astronomy, geography, botany. It doesn't hurt to revisit textbooks from the STEM subjects to prepare.
Part 2 "Understanding Formal Representations": This subtest again depends on your language level. This is because it is important that you understand the problem statement in the question correctly. This part is the most demanding in this subject module and accounts for half of your grade in this module.

d) Economics (150 minutes - 2-part)
Part 1 "Analyze economic relationships": maps, diagrams and tables come from the subject area of economics and must be analyzed and logically inferred.
Part 2 "Analyzing Processes": In this substest, your critical and analytical thinking skills are put to the test. Here, a high level of fluency is helpful in grasping and solving the problem in the question. This section accounts for half of your grade on this subtest.
After the exam: How do I get my certificate?
The results of the TestAS exam are available online via the individual participant portal approximately four weeks after the exam. To view and download your result, you will need your self-selected username and password.
The test results are only accessible to you. They only become visible to a university when you attach your results to your application documents.
The TestAS certificate contains a list of scores for each test section and is valid indefinitely.
Expert tips for examinees
The core test and the subject-specific modules are written multiple-choice tests. In the exam, make sure you record all answers on the answer sheet. Once a subtask is completed it is impossible to return to it at a later time.
Keyword time management: The questions are designed with ascending difficulty. It is therefore advisable to answer the first questions quickly so that you have enough time left for the final questions.
Please answer all questions. Wrongly answered questions will not be sanctioned. Unanswered questions will result in a point deduction.
The TestAS will take over 4 hours to complete in total.
Get enough sleep the night before and bring enough drinks, snacks, and glucose to the exam day to maintain your energy level during the exam.
Questions and registration for TestAS
Registration for the examination dates for the TestAS at the Academy of Languages takes place exclusively via the portal of the examination provider g.a.s.t..
The TestAS doesn't have to be a scary exam! We help you pass this challenging exam with the results you want with our exam preparation courses. Our qualified teachers will help you sharpen your skills and thus go into the TestAS with the best preparation.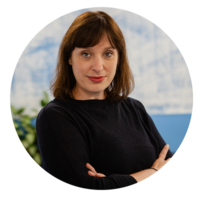 "Our team from the examination center will be happy to advise you on choosing the appropriate exam!"
[Tina Gajdics, Consultant at Academy of Languages]