IELTS stands for International English Language Testing System and was developed by the British Council. It is the most popular English test worldwide if you want to work, study or live abroad.
Since September 2018, the examination center of the Academy of Languages is one of the few test centers in Germany where the dream of a stay abroad can come true through a successful IELTS test.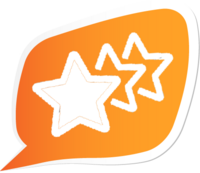 your highlight
✓ regular appointments
✓ many years of experience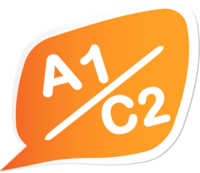 individual preparation courses
✓ better results thanks to targeted preparation courses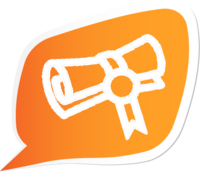 fast results
✓ express evaluation possible
Worldwide recognized language certificate
With three million tests taken each year, IELTS is one of the most popular English language exams for demonstrating one's English language competence.
IELTS is also recognized by more than 10,000 organizations in over 140 countries.
These include immigration authorities, universities and employers - 3,000 of them in the USA alone, plus England and Australia.
Was bringt Ihnen ein IELTS-Zertifikat?
In den meisten Ländern, in denen Englisch die Hauptsprache ist, ist ein Nachweis von Englischkenntnisse erforderlich.
Das gilt umso mehr, wenn es um Themen wie die Bewerbung um einen Arbeitsplatz geht, man sich in einen Studiengang einschreiben möchte, oder man sich den Traum vom Auswandern in ein englischsprachiges Land erfüllen will.
What you need to know to take the IELTS test
The exam lasts a total of two hours and 45 minutes and is administered in its traditional form, handwritten and proctored, at our test center.
The IELTS Academic tests the four competence areas:
Listening (Listening)
Reading
Writing
Speaking
Listening
The Listening unit takes 30 minutes to complete. Here test takers listen to various speech recordings from everyday situations and university contexts and then answer questions about them. There are different types of questions, including multiple choice, completion of sentences, tables or texts, and questions that require a free-form answer.
Reading
The examination unit in the Reading section lasts 60 minutes. Three longer texts from books, magazines or newspapers are to be read, which do not require any special knowledge in a particular area. After reading the texts, the students have to answer questions of different kinds, as in the Listening Comprehension unit.
Writing
The Writing exam unit is also 60 minutes long and consists of two tasks. The first task is to describe, summarize, or explain the information from a figure, table, or chart. The second task requires writing an essay on a point of view, argument, or problem.
Speaking
The Speaking test section lasts 11 to 14 minutes and is divided into three sections. First, candidates answer general questions to the examiner about everyday topics such as home, family, work, study, and interests. Next, they must briefly talk about a specific topic before being asked more questions about that topic in the final section.
Scoring scale and result of the IELTS test
Each of the four test areas is scored on a scale of 1 (low) to 9 (high). The Overall Band Score is the average of the four individual scores.
Where 1 means "No language ability" and 9 is indicated as "Expert User". According to the Common European Framework of Reference, the score range 4.0 to 5.0 corresponds to B1, 5.0 to 6.5 to B2, 7.0 to 8.0 to C1, and 8.0 to 9.0 to C2.
Similar to the IELTS, there is no "pass" or "fail". All universities set their own score requirements for applicants. Therefore, you must inform yourself in advance in each individual case.
Questions and registration for the test
Registration for the IELTS test dates at the Academy of Languages can be done exclusively via the portal of the test provider British council:
Go to British Council to register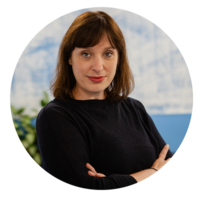 "Our team from the examination center will be happy to advise you on choosing the appropriate exam!"
[Tina Gajdics, Consultant at Academy of Languages]