Test our German courses online | Book a free trial week now
... from morning till evening
We offer a wide range of German courses - from morning till evening - between 2 and 40 lessons per week - online or on-site in Heidelberg - from A1 - C2, as well as targeted exam preparation courses - in a group or one-on-one.
To give you a taste of our courses before you book, we would like to invite you to take part in our free online trial week.
Get to know our German courses now and arrange an online trial week!
After you have filled out the contact form at the bottom of the page, we will contact you by e-mail to arrange the date for your individual trial week.
You can choose between online-only courses and hybrid courses.
Hybrid classes are the link between face-to-face and online training: here, online participants learn together with face-to-face students in one course.
If you choose a hybrid course during your trial week, you can take it online.
Try out our evening courses...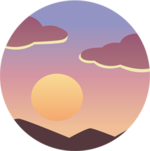 Monday + Thursday
18:30 - 20:00
4 teaching units per week
Learn German alongside your studies or job.
The Academy of Languages stands for quality! We have been awarded the ST Star Award, the iStudy Award and the Excellence Award several times.
Arrange a free trial week for a German course online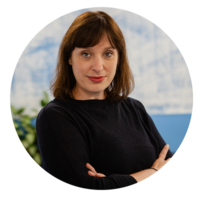 "We will be happy to advise you!"
[Tina Gajdics, Consultant at Academy of Languages]