The London Chamber of Commerce and Industry, or LCCI for short, has been in existence for over 100 years. The internationally recognized language certifications of the LCCI are practice-oriented and therefore popular in business and industry, but also in higher education.
The F+U Academy of Languages is an official examination center for LCCI and offers you the appropriate preparation courses for Business English. It does not matter whether you come to us for educational leave or present an educational voucher from the employment agency. After you have completed our language courses for Business English, you will be fit for the demanding LCCI exams.
At our examination center we offer the exams LCCI - English for Business (EFB), LCCI - English for Commerce (EFC) and LCCI - Practical Business English (PBE). The English for Business exam is the most common exam format. LCCI exams are offered in levels Preliminary to Level 4, depending on the format. According to the European Framework of Reference for Languages, the levels range from A1 to C2.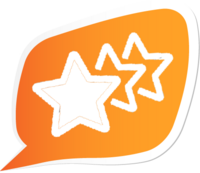 your highlight
✓ regular appointments
✓ many years of experience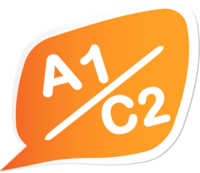 individual preparation courses
✓ better results thanks to targeted preparation courses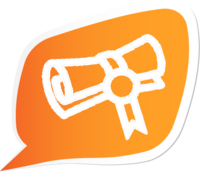 fast results
✓ express evaluation possible
Take the LCCI test now
Reserve your place in our LCCI test center. You can contact us via the adjacent link.
The 5 levels of the English for Business (EFB) test
The EFB English for Business of the LCCI exam is available in five levels:
Preliminary Level (A1/A2)
Level 1 (A2/B1)
Level 2 (B1/B2)
Level 3 (B2/C1)
Level 4 (C1/C2)

While the written part of this exam is compulsory, the oral part is optional. The test covers the writing of reports and business correspondence as well as reading comprehension. The oral part uses fictitious situations to test expression and language skills. This test is often used in companies.
The EFC - English for Commerce focuses on reading comprehension and document writing. This test can be taken at levels B1 to C2. An oral exam can also be chosen.
The PBE - Practical Business English can be taken at the age of 14. However, knowledge of general business English should also be present here. The test can already be taken with the language skills A1/A2.
Grades & Results of the LCCI Test
The grading of the LCCI exams is based on the following scale:
75% and above receives Pass with Distinction and is equivalent to a grade of 1.
60-74% receives "Pass with Credit" and corresponds to a "Good Pass" with a grade of 2.
With 50-59% achieving "Pass", "Satisfactory" which corresponds to a grade 3.

Since language skills are not static, but change depending on how you integrate the foreign language into your everyday life, the certificates are valid for two years. At the end of this period, one should re-examine one's language competence.
Questions and registration for the test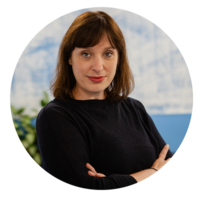 "Our team from the examination center will be happy to advise you on choosing the appropriate exam!"
[Tina Gajdics, Consultant at F+U Academy of Languages]