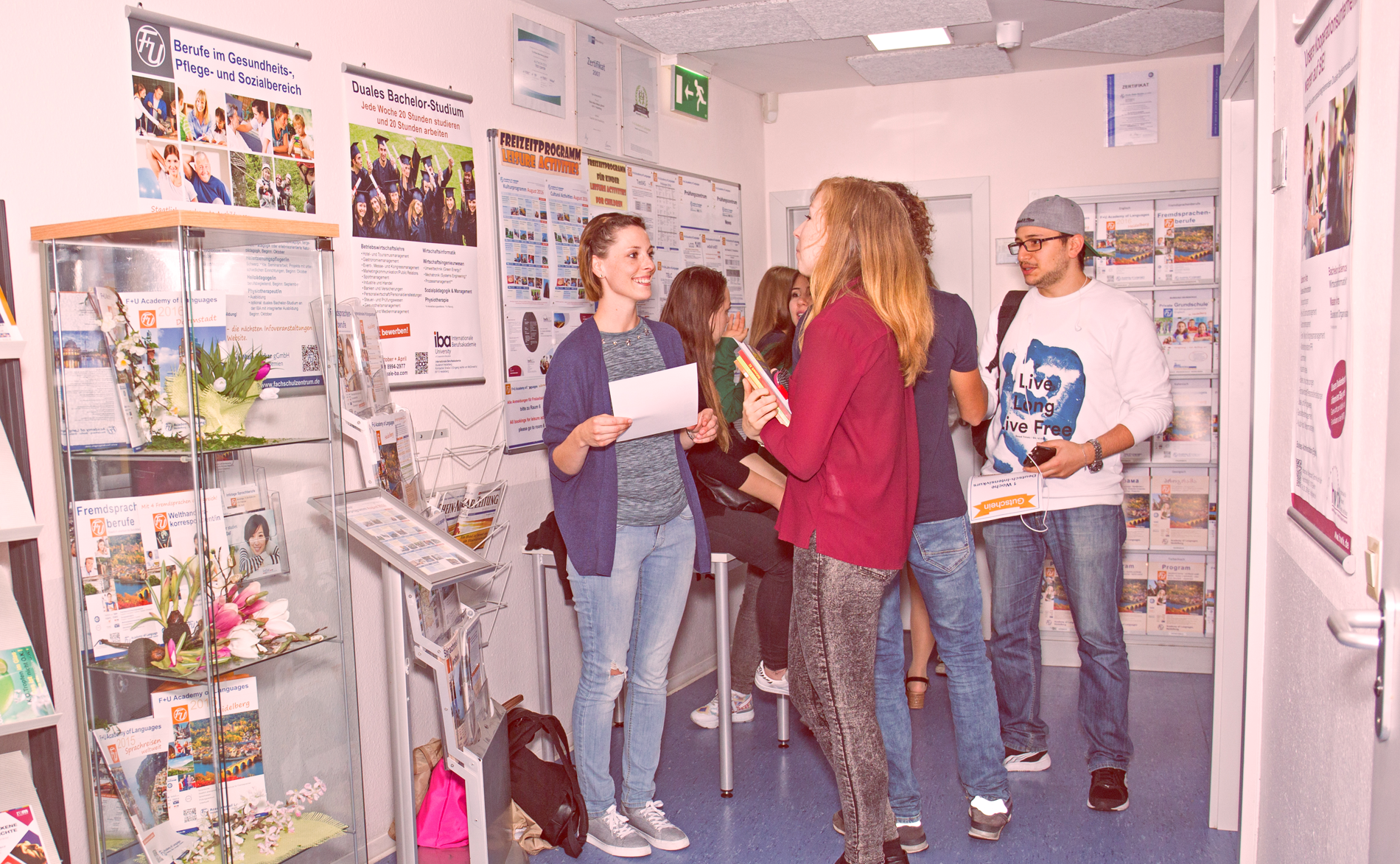 Are you curious about us? We cordially invite you to contact us without prior appointment for comprehensive and individual advice on the Academy of Languages' range of courses, such as language courses, educational leave, online and hybrid courses are also possible.
At the Vocational School for Foreign Languages, interested students and their parents have the opportunity to talk to the headmistress of the Vocational School for Foreign Languages in person about the state-recognised training courses.
In order to get to know us even better, we would like to invite you to our individually planned taster days. This day will give you a deeper and better insight into your future training as a state-recognised foreign language correspondent, European secretary, world trade correspondent, translator or interpreter.
By talking to your classmates and teachers, you can get answers to any questions you still have, questions such as: What advantages in professional life do the state-recognised degrees at F+U bring me in contrast to training courses with IHK degrees? How many hours of self-study do I have to calculate for the foreign languages Russian, Chinese and Japanese? Which foreign languages are most in demand by industry, banks and international organisations? Questions and answers that will help you make the right career choice.
To make an appointment, please contact Ms Eva Riemersma at the email address fremdsprachenberufe.hd@fuu.de. Let us know which languages you are interested in and when you have time, and we will send you your personal timetable as soon as possible.
We look forward to your visit!
F+U Academy of Languages
Hauptstraße 1 (Darmstädter Hof Centrum, 3. OG)
69117 Heidelberg